Hey Everyone,
Have I mentioned how much I love working with RVA businesses? Pretty much on every post, I'm sure.
Recently, we've had the privilege of capturing the transformative work of Cut the Clutter RVA, Richmond's top-rated home organizer. We absolutely loved working with the owners Gretchen and Linda and how they help change peoples' lives. One thing that stands out about Cut the Clutter RVA is the incredible leadership of Gretchen and Lynda, the dynamic duo that run the company and their amazing staff. Gretchen and Lynda are more than just professional organizers; they are empathic helpers who understand the emotional weight that clutter can carry. They approach each project not as a simple task of decluttering, but as a journey towards emotional liberation for their clients.
They create a judgment-free zone, offering a safe and supportive environment for their clients as they navigate the sometimes daunting task of decluttering and they've trained their entire staff to embody the same culture.
We've been able to bring their remarkable stories of decluttering and organizing to life as we've created a diverse range of content for them, including testimonial videos, informational pieces, and videos that highlight their collaborations with other organizations.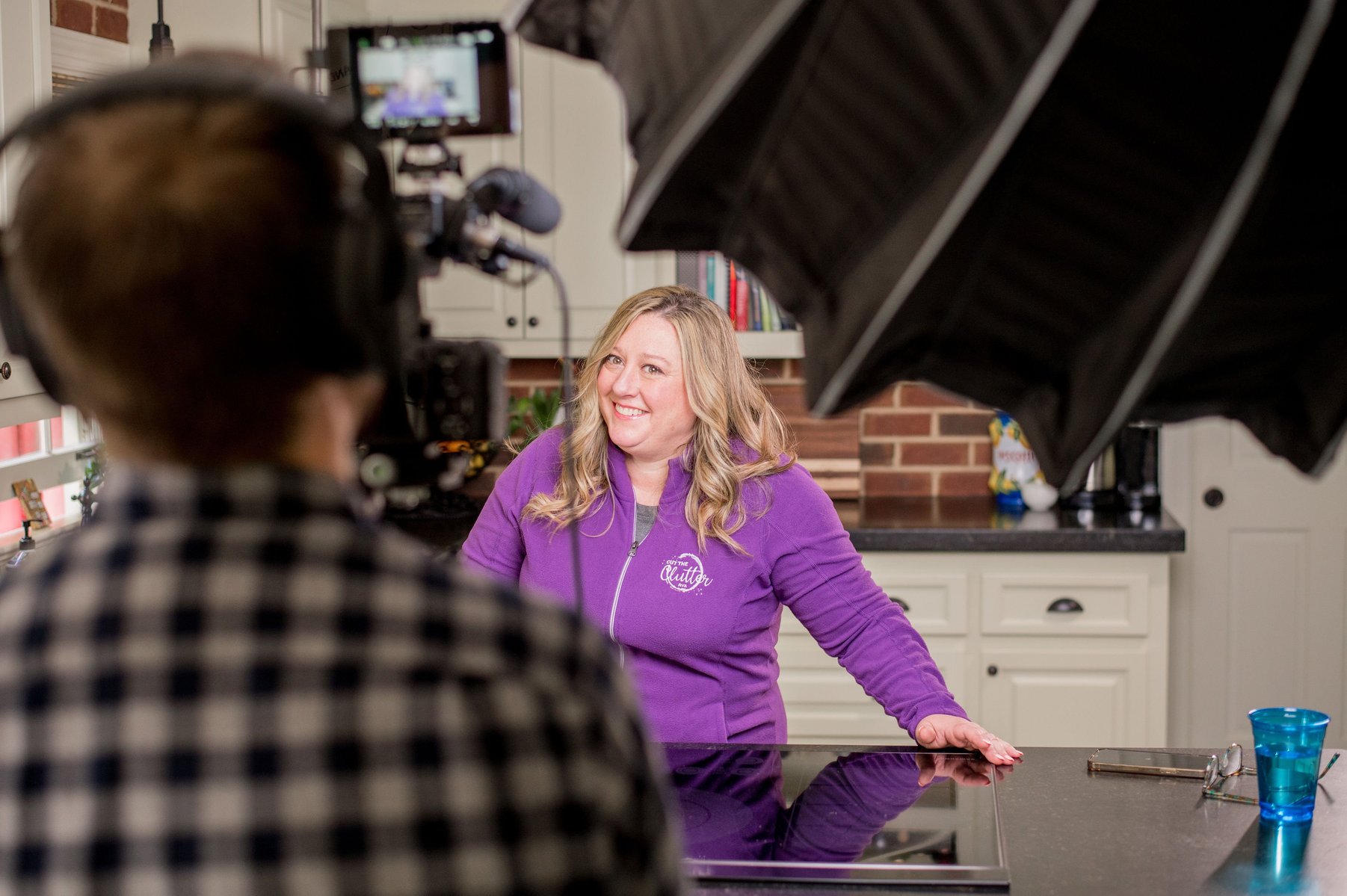 The testimonial videos are particularly powerful as they provide an honest and heartfelt glimpse into the significant impact that Cut the Clutter RVA has on their clients' lives. We've filmed clients who were once overwhelmed by clutter now standing in their transformed spaces, sharing their personal journeys with pride and joy. These testimonials are a testament to Cut the Clutter RVA's exceptional service and the transformative power of organization.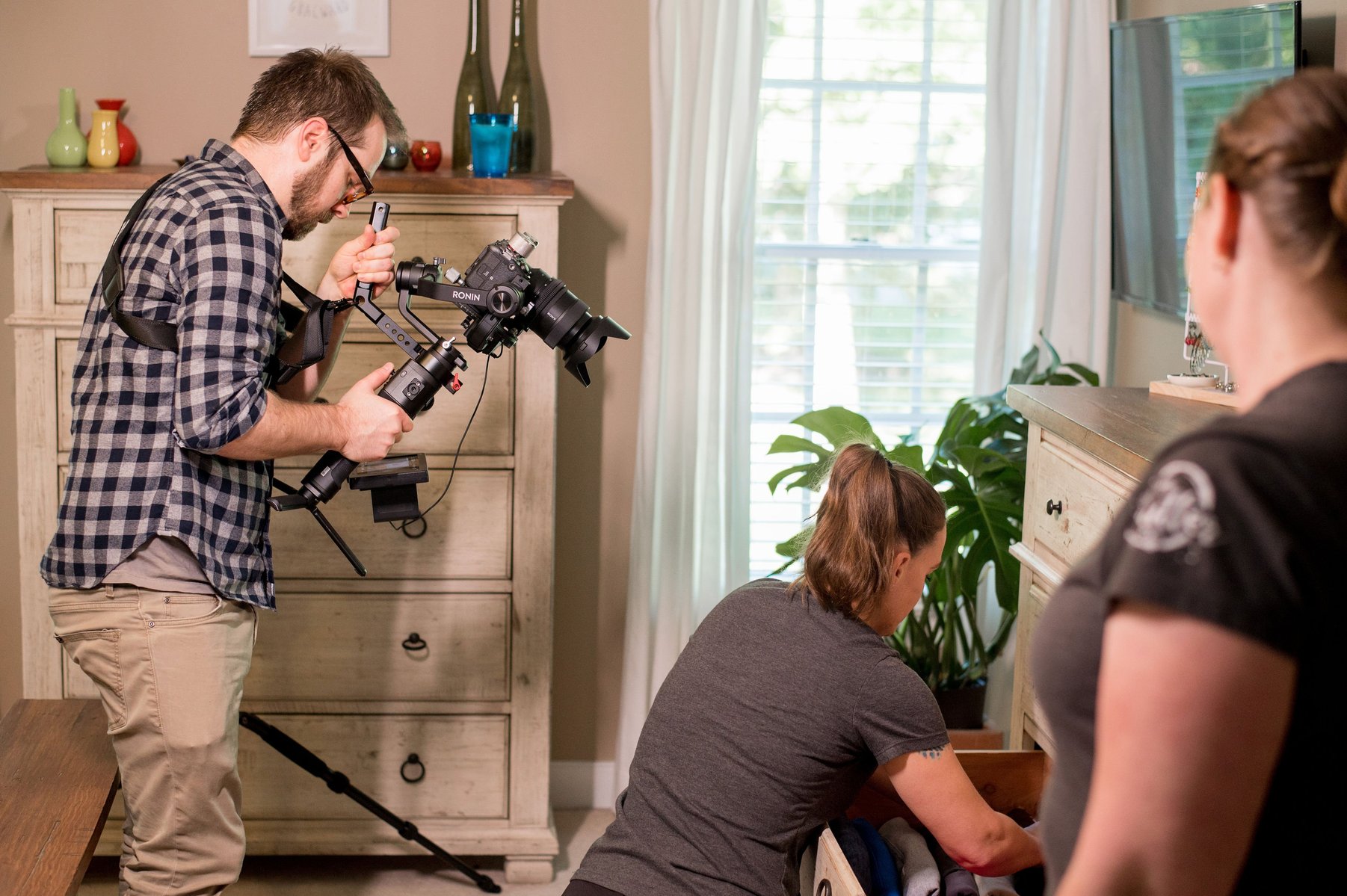 In our informational videos, we've captured the unique process that Cut the Clutter RVA follows to help their clients regain control of their spaces. From the initial phone consultation to the in-home assessment, project planning, and the physical work of decluttering, downsizing, organizing, packing, and unpacking - every step of the process is given the spotlight it deserves.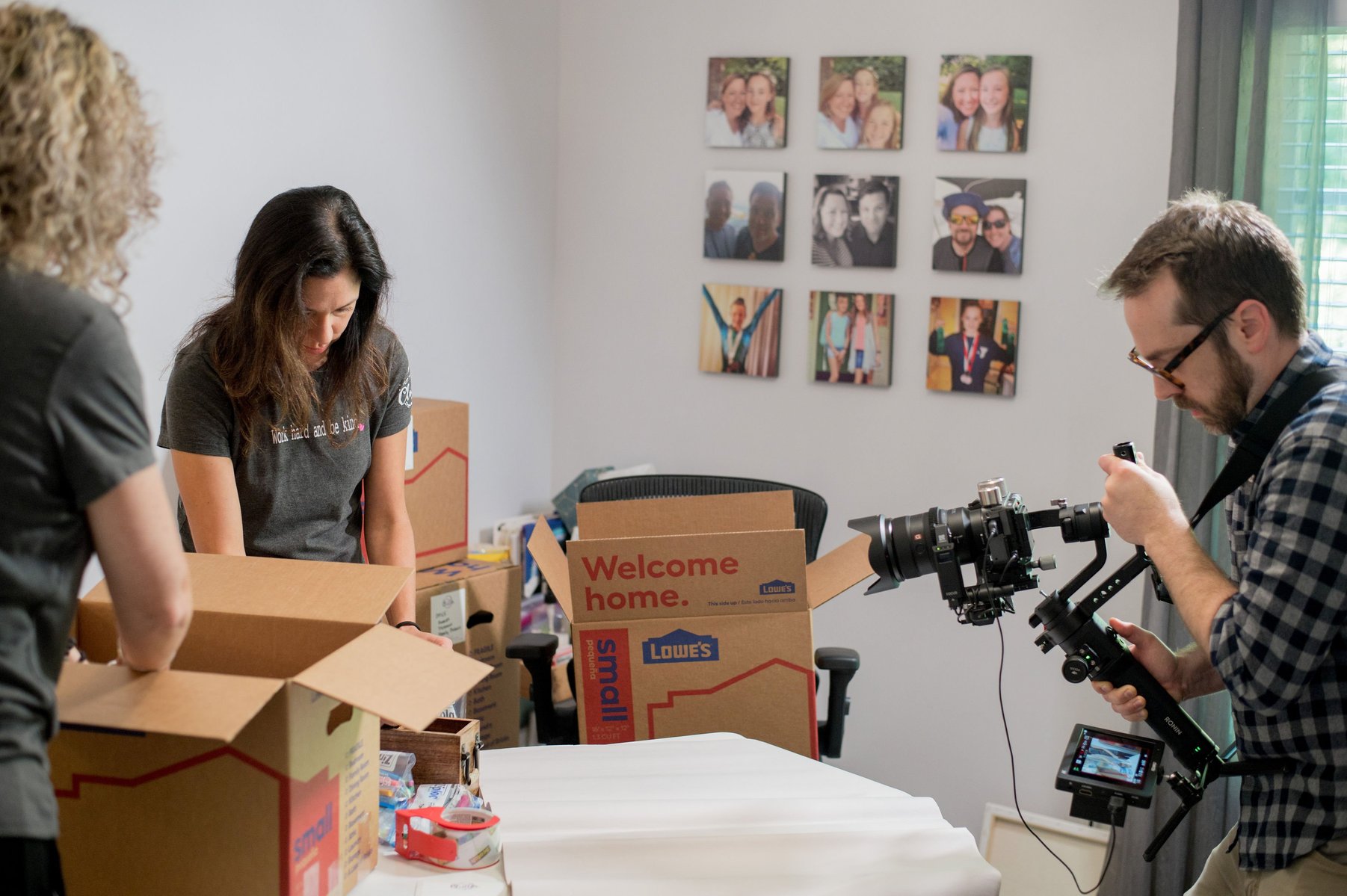 We've also had the opportunity to showcase Cut the Clutter RVA's partnerships. They work with various organizations, particularly donation companies, to responsibly dispose of items their clients no longer need. By filming these collaborations, we've helped highlight the holistic approach Cut the Clutter RVA takes to decluttering, emphasizing their commitment to sustainability and responsible consumption.
Creating this diverse range of video content has allowed us to fully capture the essence of Cut the Clutter RVA and the incredible work they do. Each video we produced is more than just a visual piece, it is a tribute to the hard work and dedication of the Cut the Clutter RVA team.
Take a look at one our videos we've done for them and check out this amazing business.
My Best,
Sue