Hey everyone!
It's been a while, but that's because we have been BUSY! As COVID-19 restrictions are lifting, we have been fortunate to work with a lot of amazing business owners to help with their video needs.
Today, I'm thrilled to share with you the work we did with Skylark Hammocks. We are very lucky to have met this small business in the mountains of Waynesboro, VA. The owners Jonathan and Seth are so giving and full of life. There are many businesses out there that are just 'side-hustles' but very few are true passion projects like the one they built together.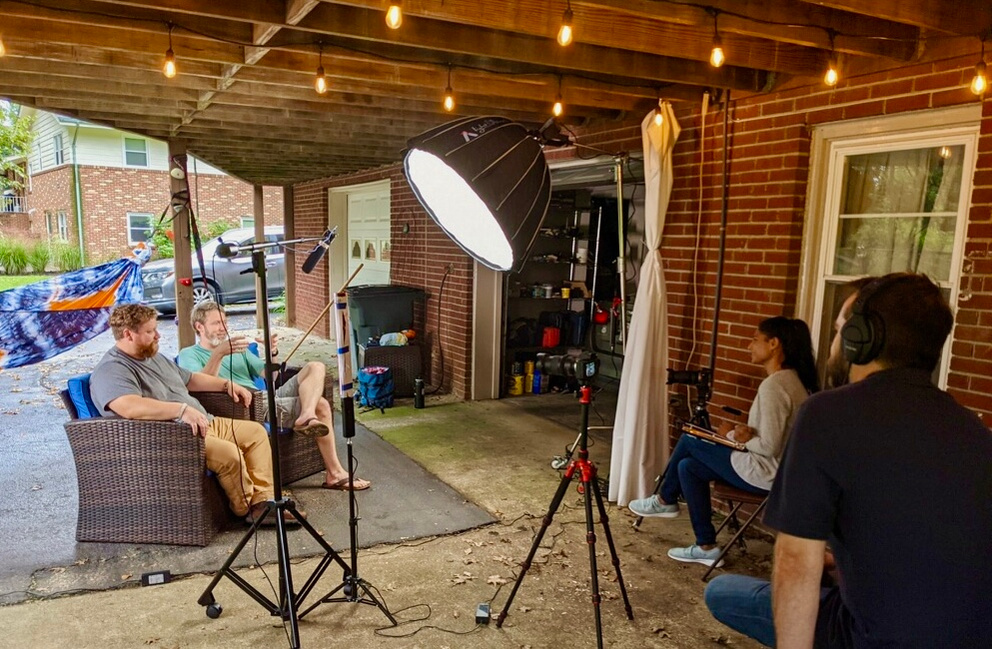 We knew we would love the products, but little did we know how much we would love the team! Jonathan and Seth have been friends since high school and are both social workers by day. They are always helping others and can often face difficult situations with their professions. These two wanted a way to counteract social work and created a company with the motto 'an intolerable lack of seriousness' to allow others to let loose and relax. They decided to make high-quality hammocks with the best quality and hand make them with a ton of heart.
First, they start with high quality fabric and make the hammock much longer than the traditional size to offer extra room. Then, Jonathan cuts and dyes the fabric with vibrant colors that's artistic and detailed-oriented. Lastly, Seth sews the hammock and bag together that's ready for shipment. They also go to a variety of festivals and love introducing their hammocks to others. We even got to sit in them and test them out. I was instantly relaxed and did not want to get up! That is saying a lot because I do not relax easily.
I hope you love the video that goes over so much more of their story as well as learn about the amazing people behind the brand!
My Best,
Sue
Keep It Reel Creative